Vampiric Virtual Book Tour
I met Danielle DeVor on an author loop a few years back. She's the author of several horror novels - and I'll admit that SORROW'S POINT had me sleeping with the lights on for several days! (Read my review
HERE
.) Her newest novel is a sequel to her debut novel TAIL OF THE DEVIL.
When I asked her if she wanted to share a scary tale on my blog this month, she sat down and wrote a perfectly creepy little bit of flash fiction that's perfect for Halloween time! Enjoy!
It envelops you. The cold hard reality that something is going to happen—something you can't see. It creeps over you ever so slightly. So, quietly you'd never really notice. At least, not until it's too late. Then, you start to see things moving. Things that flit back and forth in the corner of your eye. It's oppressive.
You stand there, heart pounding, palms sweating, waiting for the attack that is sure to come, but there's nothing. Then, the house begins to creak. A thump against the side of the house that may or may not be a tree branch.
You can almost swear that you can hear footsteps on the stairs, but the footsteps go nowhere. Time passes. You still can't calm down. Someone is watching you. You can feel them staring. You take more deep breaths, but to no avail.
Your heart pounds harder, almost as if it is expecting for something to come along and swallow you whole. You start walking backwards and finally, press your back against the wall. You reach out with your left hand, and find the light switch.
It flips on. There is nothing in the room. The lamp is where it is supposed to be. No weird shadows hiding behind the furniture.
Your monster was darkness itself.
~ * ~ * ~ * ~ * ~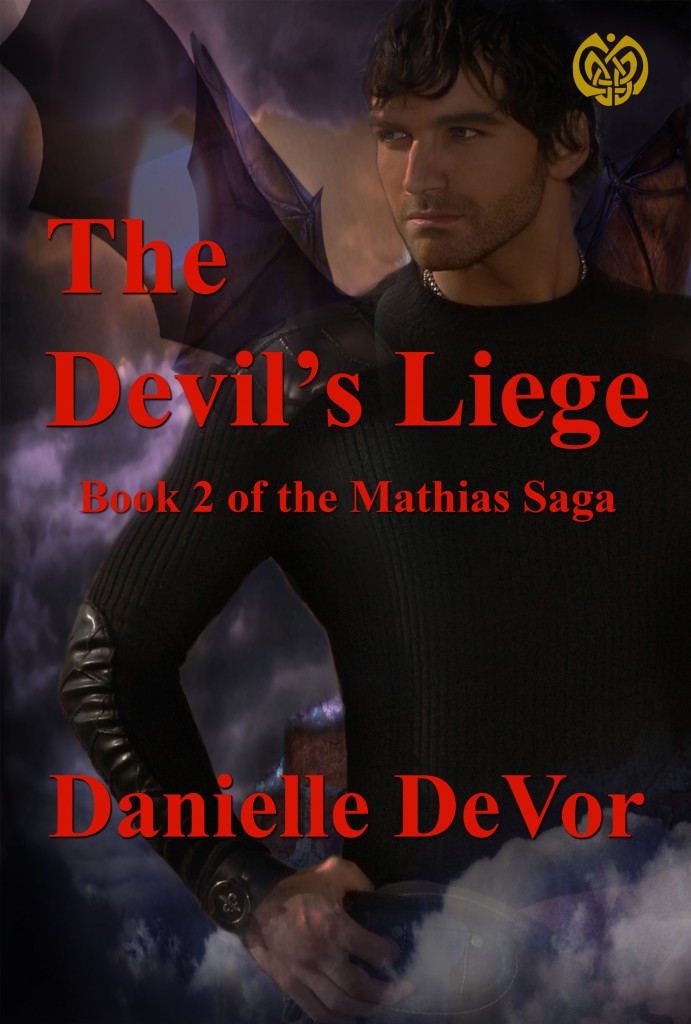 Being a vampire isn't all it's cracked up to be- in fact, it kind of sucks. After surviving his duel with Lilith, Mathias thought that he could relax. That is until he discovers that, Nossy, the new king, has been kidnapped. When the investigating vampires seem to have no clue how to rescue Nosferatu, Mathias must step in. Everything is peachy until Mathias is named the next new king in order to stop the man behind Nossy's kidnapping from taking over the throne. Suddenly, his life is not his own again, and Mathias must make a choice: risk his life to find his friend, or sit back and watch disaster unfold.
You can buy The Devil's Liege at these links:

Danielle DeVor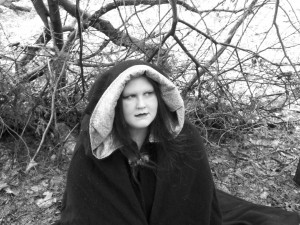 Danielle DeVor spent her early years fantasizing about vampires and watching "Salem's Lot" way too many times. After living briefly in Baton Rouge, Louisiana, she moved back to her hometown to write. When not writing and reading about weird things, you will find her hanging out at the nearest coffee shop, enjoying a mocha frappuccino. Danielle has been on a writing roll this year! With the release of
Tail of the Devil,
Constructing Marcus
and
Sorrow's Point
she already has three books out. You can follow Danielle at these links:
Danielle on Twitter
Danielle on Facebook
Danielle on Goodreads
On Writing a Sequel, by Danielle DeVor
I'm sure you've probably read other blog posts dealing with sequel writing, but, like writing itself, everyone's process is different.
You see, I never really planned to write a sequel to Tail of the Devil. In my mind, it was my vampiric magnum opus.
But then, my publisher stepped in.
As soon as Tail of the Devil made its way out into the world, my publisher informed me that they'd like to see another book.
How do you write a sequel to something you thought was finished? It isn't easy. First, I had to figure out what Mathias, my main character, would be doing. Would he be bored? What could I make happen that would turn his world upside down again?
Finally, it hit me. Make him king. And, from there, the story solidified.
So, I guess in my experience, in order to write a sequel, you need to ask yourself questions-- and the right questions. If nothing gets your brain buzzing, you probably better forget writing a sequel. But, if something does, go after it.
Giveaway!!
This Giveaway is open internationally. Must be 13+ to enter.
1 Winner - $10 Amazon Gift Card, 1 signed bookmark each for THE DEVIL'S LIEGE and THE TAIL OF THE DEVIL
2 Winners - eCopy of THE TAIL OF THE DEVIL
This tour is brought to you by