I'm so excited! Today's the Kindle release day for
BLOOD OF A MERMAID
, the second book in my young adult mermaid series! Time to Splash into Summer with another mermaid tale!
About the Book:
Mermaid blood.





When Shea MacNamara fell into the ocean for the first time, he found he could breathe underwater. The son of a mermaid, the sea is in his blood. Literally. The best part of Shea's new life? His girlfriend Kae, who also happens to be a beautiful mermaid.





But darkness lurks under the sea. When evil mermen kidnap Kae, the king reminds Shea that having royal blood means making tough choices.





An Arctic dungeon, a fiery plane crash, the legendary halls of Atlantis…and narwhals?





Having mermaid blood just got a lot more complicated.
To celebrate, SON OF A MERMAID is on sale for $2.99 throughout the month of May, so grab book one while you're at it! You can buy it on
AMAZON
too!
I'm hosting a Giveaway on Goodreads for a signed copy of BLOOD OF A MERMAID - going on now through June 30th. To enter, visit Goodreads today!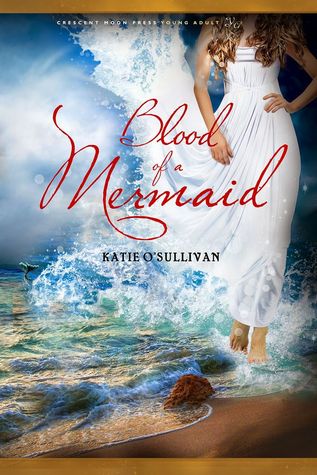 Enter to win
I've also enlisted some talented author friends to help me celebrate with a mega-Rafflecopter Giveaway - make sure to enter for your chances to win some awesome books and swag!
a Rafflecopter giveaway